ABOUT US
OUR MISSION
We create an environment where every child in Rubongi Village can learn.
We believe all children deserve a quality education regardless of where they're born, who their parents are, or what their family earns.
We connect students in the United States to the larger world, inspiring young leaders to see themselves as global peers, neighbors, and friends, and be moved to action.
Big things are happening.
Come join us.
CORE VALUES
We work together, we grow together, we hit bumps along the road, and in the end, we rise together.
We are mothers, friends, professionals, volunteers, leaders, activists and dreamers. We inspire, celebrate and support each other. We are unstoppable and unwavering in our belief that all children can be someone in this world. Maybe we can't reach every child, but with the goodness and humanity of all people, we can try.
CHILDREN
We say 'yes' to limitless possibility in every child.
TENACITY
Unrelenting. We don't take "no". We innovate for "yes".
MISTAKES
It happens. We learn from them. We do better.
FUN
Laugh loud. Play hard. Love even more.
RESPECT
Look in the mirror. Recognize your own limitations. Value and learn from the strength of others.
UBUNTU
In the spirit of the Ubuntu "Community"
There is you. There is Us. And there is all of us.
COFIA MAMAS'
Meet the Team
We are humbled to be called MAMA by the children in Rubongi. In the village, Mama is a name bestowed on a person of high respect. As COFIA Mamas', we embrace this honor.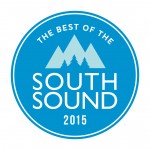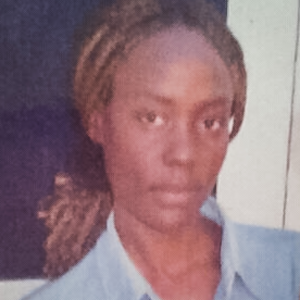 Founder and President
As a little girl I had a simple dream, a dream that someday I would wear a graduation gown. I had a burning hunger for education, and a voice inside me that said I could do better than what my destiny appeared to be. I was one of five siblings raised by a single mother, with no money for medical care or education. We lived in a shack, in a neighborhood of shacks in the slums of Kampala, Uganda.
Long-term poverty doesn't just leave you uneducated, hungry, and sick. It eats away at your spirit, sapping your motivation and hope, making it hard to muster the will and the energy to do the things that might help you, making it difficult to think about, create or even imagine something better.
My mother sacrificed much for my education. I, too, worked hard, walking miles to school, tutoring middle class children in math, collecting bottles for the refund money, working odd jobs as I could find. We fought for my education, and I cherished it.
I would go on to graduate with a Bachelor of Commerce from Makere University, and eventually come to the United States where I would pursue a career in the finance and banking industry. In 2015, I earned my Masters of Public Health/Global Health from the University of Washington. But while I physically remained 3,000 miles away from my life in Uganda, my heart never left. The voices of children were calling me.
It still amazes me that my life is what it is today. Through a fighting spirit that has been with me since childhood, through a series of nearly miraculous gifts, through the people I would meet along my storied journey, I now live in a country with opportunity and possibility. These incredible gifts bring with them an important and crucial responsibility to give back.
COFIA is the place where voices of struggle turn into hope, where cries of desperation become possibility, and from despair, courage rises, opening new and exciting pathways that give children the freedom to dream.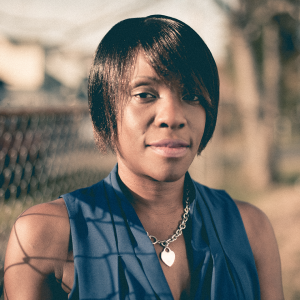 Vice President
When I was 10 growing up in the slums of Kampala, I knew there was more to life than what poverty had described my life to be. As a teenager, I made up my mind that I was going to reach for more, but I wasn't sure what the more looked like. The journey to find more began at a bus stop in Kampala, Uganda. I scraped together just enough for one bus ticket to Kenya, and one plane ticket to America. With only the clothes on my back, and no extra money, I arrived in New York City with hopes and dreams. The journey from the bus stop, to where I am today was at times frightening and uncertain, as I travelled alone as a young women with no friends or family to lean on for support. COFIA represents the beacon of light, a culmination of years of struggle, overseeing adversity to arrive at place of hope and possibility. There is no better way to sincerely share my gratitude for the opportunities I have now been given, than to give back through COFIA, giving children like I had once been, a pathway to more; more hope, more inspiration, more open doors to opportunity.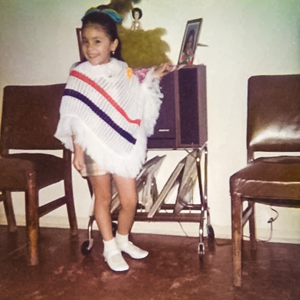 Development Director
When I was 10, I can't even remember what I wanted to be. It went from being a telephone operator at a very early age (believe or not) to ice skater, to store owner, to travel agent, to CPA, and finally to what I'm doing today, working in office management/administration for over 25 years.
What I love about COFIA is it's dual mission; not only does COFIA help impoverished children at St. Jude's in Rubongi, it also makes an impact on our local children here at home. Jordan, my 9 year old son, has a pen pal in Rubongi. On his own, he has donated his allowance to help buy uniforms for the children at St. Judes. For most of these children, school uniforms are the only clothes they have to wear. My son, Jordan, can "see" that he is making a difference. Carolyn, our Founder, is special. She took it upon herself to make a difference and founded a non-profit to help children like she had once been. Because my parents came from Mexico to the US for a better life, I can relate to Carolyn's journey. I am the only one of my family members born in the U.S. My work at COFIA is a way to express gratitude for what I have here in the United States, and it compels me to take action.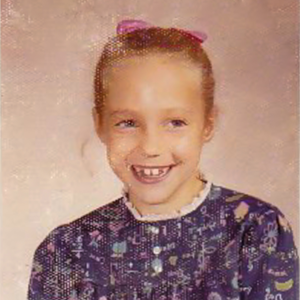 Media and Creative Director
When I was ten, I wanted to be an actress when I grew up.  Because I was named after Julie Andrews from The Sound of Music, my little girl self knew that I was destined for fame. When I wasn't acting or singing, I was drawing or directing backyard musicals with neighbor kids. I lived for the Arts and I dreamed big. Art and music teachers would keep me inspired and learning, and eventually I would graduate from Architecture school. My education in design would open my eyes to not only the arts, but the world, eventually guiding me to documentary and photography projects. Nothing was impossible. Everything was possible. Education opened my doors to opportunity, to people and places I had only dreamed about when I was dancing barefoot in my backyard productions as a child. My parents hadn't graduated college, and I knew how important and symbolic it was for me to earn this opportunity, this future of possibilities. It is the idea of opening doors to opportunity that so inspires me about COFIA. Education is opportunity. Thanks to encouraging parents, good schools, and scholarships, my doors were opened. When I graduated college, I told myself that one day, I would give back what I had been given, the opportunity to learn, the opportunity to succeed.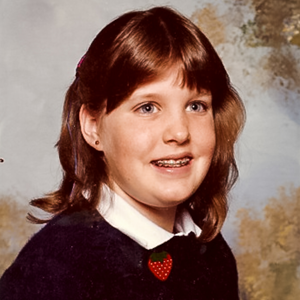 Sponsorship Program
When I was 10, I wanted to be a doctor when I grew up. I was always really interested in science and loved school! I steered towards my undergraduate degree in psychology. After graduation, I found my perfect combination of interest in people, medicine and data with a career in clinical research. Today I am "retired" from my work life as I stay at home to raise our young family.
To me, COFIA means hope. Hope that through relationships, even halfway around the world, a difference can be made. I volunteer for COFIA as a way to help my children see beyond their community and to think and care about children who live far away and in a very different situation. Their friendships with their Ugandan Pen Pals are ones they value tremendously.
Community Outreach
When I was 10 there were 4 things I wanted to be: a model, a nun, a human rights advocate and a mother of 7 children. Here is my assessment. A model? Not! I barely get a brush through my hair and apply my makeup in the car everyday. A nun? Not! (Though I daydream about a simple black habit that looks as stunning as a little black dress) A Human rights advocate? I haven't been to India or Africa yet. Maybe someday! A mother of 7? Not! God blessed me with 9.
What's amazing is the little hints God plants in your heart from a very young age. Those things he quietly calls you to. And though I am not perfectly any one of those 10 year old dreams, my life is a fascinating quilt of all of them. Sometimes in life we see the backside of the quilt, with the separate threads hanging. But with the lease of grace we see the right side of the quilt, the beauty and consistency and necessity of every thread!
COFIA is a joy and necessity. How can we not feed our children, educate our children, get our children healthcare? The veil of our motherhood is thin and extends to every child who comes into our path. Carolyn and Gloria have beautifully been a conduit for the children of Rubongi!! And the COFIA Mamas are all so cute!!!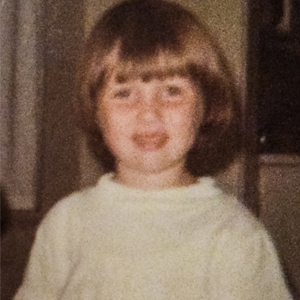 Finance and Operations
When I was 10, I have distinct memories of my father telling me and my three brothers about his law practice and the cases he was working on. He would describe a case and then ask us questions about what we thought about the law and problems he was helping his clients with. I loved being challenged as a kid to figure out a legal issue and talk with my Dad about his cases. By the time I was 10 years old, I think I would have said that I wanted to be a lawyer like my Dad, and his father, my grandfather, who was also an attorney. But one of the amazing things about being 10 is that you can dream about being anything you want to be and there are no limitations. As a 10 year old, if I got a new pair of tennis shoes and challenged my brothers to a race, I thought I might become an Olympic athlete. Or, if I worked on an art project at school I really loved, I thought I might be an artist. When I read A Wrinkle in Time, and fell in love with Madeleine L'Engle's books and characters, I thought I might be a writer. The magical thing about being 10 years old in this country is that you have the privilege of dreaming and believing that anything is possible. While I didn't go on to become a famous author, artist, or athlete, I did end up following in my father and grandfather's footsteps and became a lawyer. I also became the mother of four pretty incredible kids, who can now dream about what they want to be, knowing that any dream is possible to achieve. I want this same thing for the kids at St. Jude's, to give them the opportunity to achieve their dreams and Learn, Dream and Believe.
When I met COFIA's founder, Carolyn, and heard her story about growing up in Uganda, I was shocked by the poverty she described and to learn that there were so many children still living in her village who were orphaned and did not have food, access to medical care or the ability to go to school, despite desperately wanting an education. I was incredibly moved by Carolyn's personal story of her struggle to get an education to improve her life and help her family. When Carolyn told me that her dream was to leave her career in finance and start a non-profit to help young children in Uganda, I knew I wanted to help. COFIA means more to me than words can describe. It is a group of friends coming together to share their time, talents and resources with each other and with the kids in Uganda and the kids in our local schools. It is an opportunity to do really meaningful work – to know that your efforts are helping children who desperately want an education but have no means of obtaining it. It is an opportunity to teach my own children about social justice, connecting with children across cultures, and how to give of yourself and make a difference. COFIA is a powerful and uplifting force in my life. Working with COFIA continues to inspire me, teach me, and has given me the opportunity to work with good friends and amazing people. Its been an incredible journey!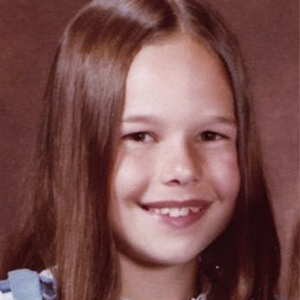 Health and Wellness
When I was a young child about 6 or 7, I dreamed of becoming an Olympic gymnast like Nadia Comaneci. I used to love watching her on TV. I also dreamed of becoming a translator of many foreign languages. It's funny because I hadn't taken a single class in gymnastics or foreign language at that point. Later on, I wanted to become a doctor, like my Dad. Toward the end of high school, though, I decided to combine my love of math and art and become an architect. Today, I am a wife, Mom of two kids, architect and math teacher.
COFIA to me means hope and inspiration. It is a gift to know that we are helping children in the greatest need. It inspires me to see our community of children here rallying to support children in Uganda. I think something powerful has begun.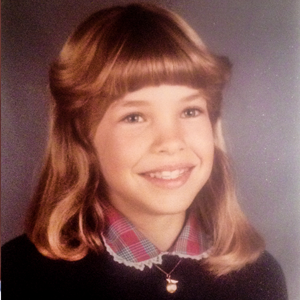 Partnership Support and Outreach
When I was 10, I wanted to be a veterinarian when I grew up. I loved all animals! When I got to college I changed my mind and decided to be a dental hygienist. The idea of helping everyone have a pretty smile was irresistable. After my third child I decided to turn in my dental tools and be a stay-at-home mom. So my title now is "mom", and it's the best!
COFIA is very special to me because I love to see our children involved in this journey. All of the students in our local schools are excited about writing their pen pals in Uganda, donating clothes to their new friends, or sharing their birthday to support a child at St. Jude's. Our students develop a genuine relationship and connection with the children in Rubongi. With COFIA's two-fold mission, both kids here in the U.S. and students at St. Jude benefit from this incredible experience and connection. I believe COFIA can inspire ALL kids to Learn, Dream, and Believe.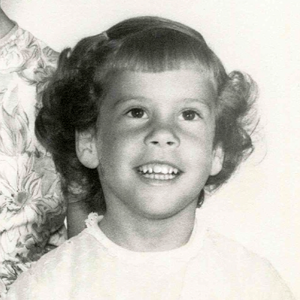 Business Development
When I was 10, I admired Gloria Steinem. She rose to fame as a feminist leader and campaigned for the Equal Rights Amendment. I experienced gender inequality in corporate America in the 1980s and 1990s and I now have a chance to make a direct impact on educational equality for the children of St. Jude's Primary School in Uganda thru our work with COFIA. I am inspired daily by the passion and integrity of our board and supporters to help every child to learn, dream, and believe.